Facebook announces a Social Search Engine called 'Graph Search'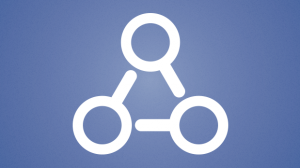 Facebook Announces A Social Search Engine Called 'Graph Search', in partnership with BING. How does it work? Unlike how Google does it, this is not a web search. Graph search basically shows private information that isn't available on Internet search. On Google if you look for Apple, there are chances that you and me get the same search results with a little variation on the type of searches you have already made or the OS you are using etc, but on Facebook's Graph Search, every person gets different set of results coz of depth of personalization we all have done while posting photos, interests, likes, check-ins etc. It works on four basic parameters of a Facebook profile – people, photos, places and interests. In other words, its a Search for people, photos, places and interests. The list can also be narrowed down by school, hometown, gender, relationship and other factors using drop downs on the right hand side of the search results.
Here is what Graph Search offers:
Find people who have similar interest that you have – Want to start a music club or find a buddy to join you for a game of squash? Graph Search will make available people who like the same activities — connect with friends/new people.
Explore your know-how via photos. Graph Search allows you to use simple, specific phrases like "Photos my friends took in Bangalore City" to find anything you want. For example, you have plans to visit New Delhi and wana find set of friends in Delhi, here is Graph Search for your help…
Discover restaurants, music, sports and even a dentist. For example, one of my friend who is in the city on a 2 month's official tour and suffers from Tooth Ache. There are chances that he might find an answer while looking for a dentist coz I recently went to one, to get my wisdom tooth removed and that particular dentist did an awesome job.
I have met a lot of people who don't want the world to see their personal information, and yes ideally that is how it should be. So the next question is, 'How Privacy works on Graph Search?' Checkout the video, Facebook tries to answer this question:
Graph Search, is going beyond the Timeline and Newsfeed, where you were mapping out your own circle of friends and staying in connection with people you already know. It allows you to find stuff beyond your own set of connections, where now you can find people who have similar interests that you have, people that you may wana work with. Might work for Recruiters / Staffing companies to find talents.
As Business Owner here is what you need to know about Facebook Graph Search
Its all about search and how people can find information on a particular platform. Business owners, for obvious reasons would be interested in How-to on getting the visibility tips. Search results, on Graph Search will be based on the combination of information created/shared by the business (Pages) and connections of the person doing the search (friends, likes, check-ins, etc.).
Tip#1 — Businesses may show up if customers or someone else has added them as a "place." What you need is to get as many number of check-ins as possible via your fans as possible for your business place.
Tip#2 – Fancy your 'About Us' section with your organization name, vertical/category you operate in, domain URL (also called as Vanity URL), and your hot story in brief that you wana share. All of it will help people find your commerce.
Tip#3 – Create if you haven't created a Location or Local place page on Google yet. If you have one live already then update your official address to ensure that you are there on search results page when a prospect is looking/searching for a specific address.
Things to notice when the Graph Search opens for all would be how "Pages" and "places" are listed separately.
Where does Bing comes into the picture? When you type in a search and you dont have the answer for your search, you get suggestions from Bing. Bing has written a post with more on how its search results will show in the new Facebook search experience. For now, Graph Search Beta is available only for US (English) Audience… keep an eye for the worldwide release