New Social Network – Qyuki
A new social network focused on Indian Audience. Guess who is behind it… non other than AR Rehman and Shekhar Kapoor. Qyuki is for anyone and everyone who want to get inspired by a specific art form is invited to join Qyuki and start their creative journey from here. On a more business note, Qyuki is for Artists – writers, artists, musicians, dancers among others who would join, interact and publish their respective art for open market. For marketers/brands they will be able to harness the creative community, to their marketing advantage and communicate with Indian consumers located across the length and breadth of India in unique and interactive ways. There are a couple of networking websites already making rounds – Behance Network for example is a platform where creative world showcase their creative work. Companies around the world explore the Behance platform, discover creative work and access talent. Look and feel wise Behance, Pinterest and Qyuki have similar aesthetics.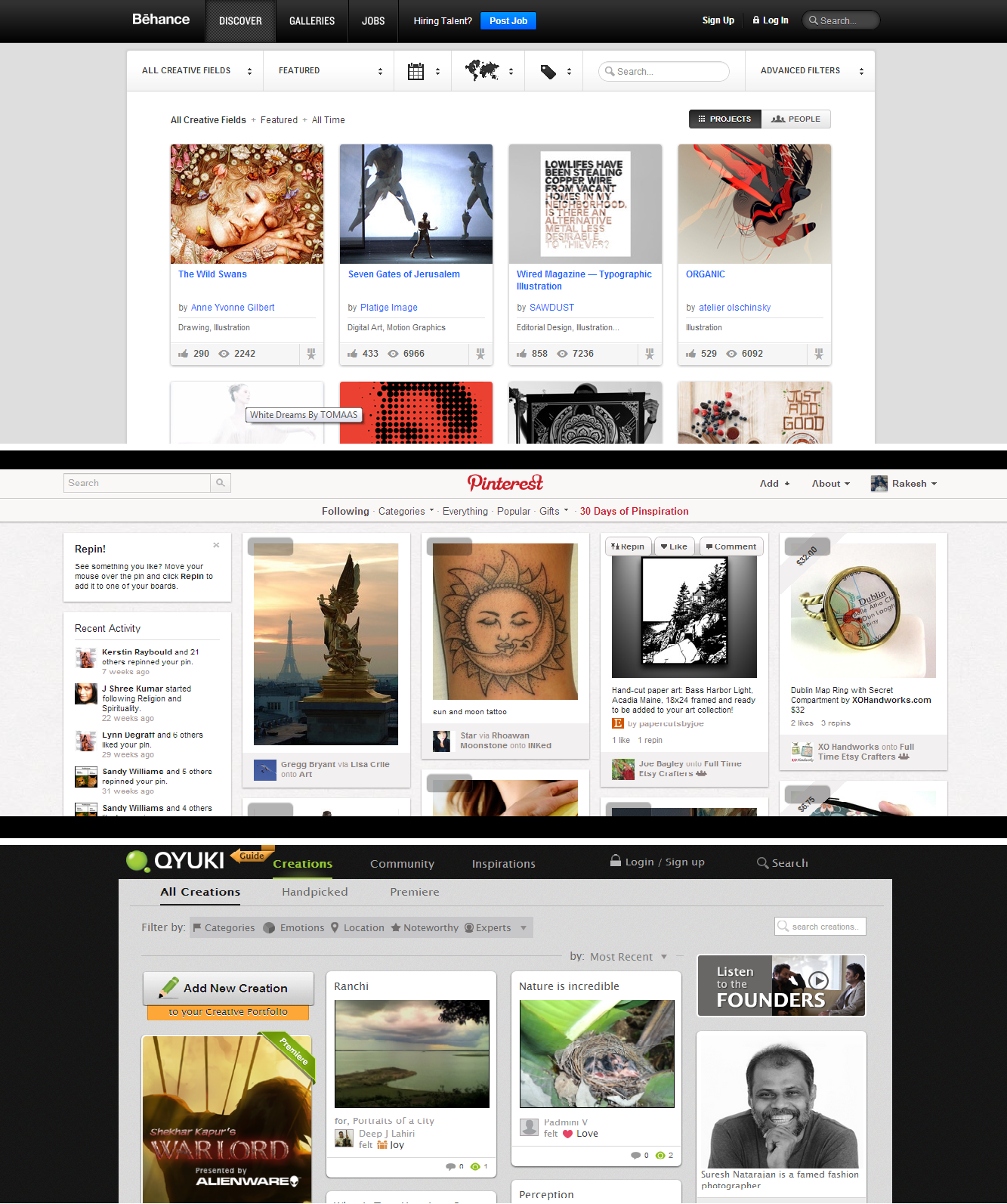 Wonder how come a Music maestro and a Film Maker is getting into digital business space… Shekhar Kapoor says with Qyuki he wants to provoke the creative part of everyone's brain, of people in general, to be imaginative of the world around us. You don't necessarily have to be a professional photographer/writer/designer to be called creative, just be expressive. And Qyuki is the place for everyone to come share, interact and be creative. AR Rehman says, every individual has a passion and not necessarily everyone makes living out of their passion. But your daily work life shouldn't ideally kill that passion. Infact everyone can be creative and to trigger that imagination is to be excited in what one does.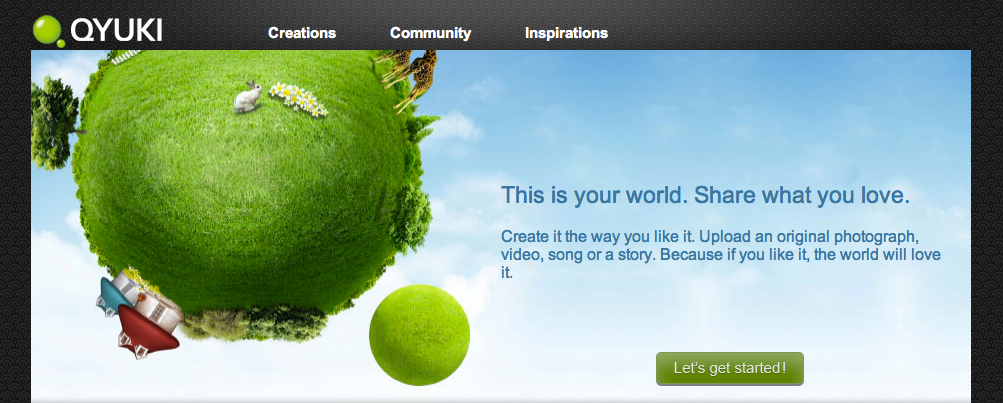 Great! Words well taken. For talents like budding writers, designers, dancers, singers, musicians, painters, photographers yes join Qyuki. Be part of the community to showcase, view and share creativity. Learn from the experts, co-create, get inspired, explore your own imaginative horizons and get recognized. For everyone else reality TV Shows like 'India's Got Talent' is good 🙂